The Practical Emotional Intelligence School has a variety of courses based on the 7MTF that will teach you a practical, scientifically valid and easy to use temperament profiling tool to understand yourself and dramatically increase your empathy and social skills.  
If you want to build a successful career and have been told you lack people skills or emotional intelligence then this course is for you.
If you have a good reputation for completing tasks but a poor reputation for emotional intelligence this course will teach you a scientifically valid method for improving your emotional intelligence particularly with superiors.
If you are worried about your lack of people skills this course will start you on a journey of dramatic improvement.
If you are a prospective manager/leader/salesperson continually being passed over for promotion this course will significantly improve your performance in your current position and dramatically increase the likelihood of promotion.
Hi Chris,
I was at the GMAA National Conference when you presented. I was so impressed that I purchased a couple of your books on the day. What I liked about them is that they were simple to read, simple to understand, simple to remember and easily transferable to "selling ideas" rather than "selling products". I can't tell you how many times these skills have been useful in various situations. I've been given job offers at every interview I've sat at, I've turned unsuccessful projects into successful ones and I've been able to maximise the efficiency of teams all using the Humm method. I've been taught other methods, both as part of an MBA and as professional development, yet Humm is the most useful and practical method I've encountered.
I've forwarded your details on to a dozen or more people, and I will continue to recommend your side and services to people I work with.
Thank you, Philip Leitch


President of the Graduate Management Association of Australia.
Graph shows GMAA Conference 2014 Speaker Survey Results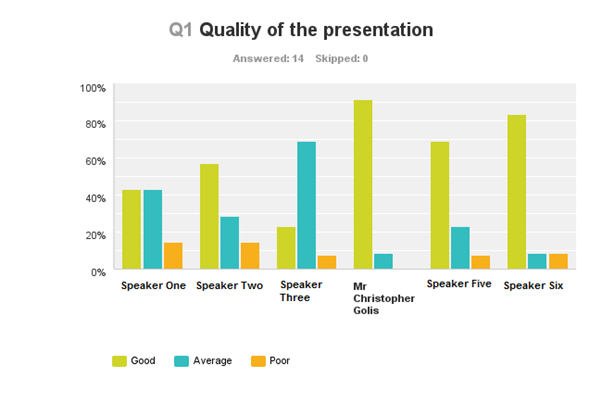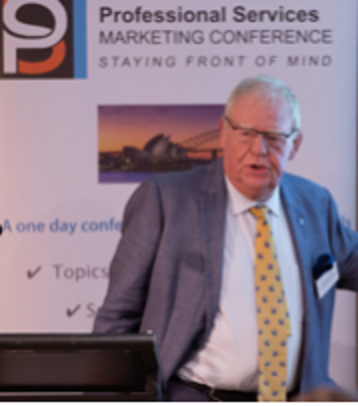 Chris Golis is a graduate of Cambridge and the London Business School. After successful careers in IT and venture capital where he was the director of some 30 private and public companies, Chris is now in his Third Age career. He is positioning himself as Australia's expert in practical emotional intelligence teaching the 7MTF model of personality. He has published eleven books, written over 200 blogs, and developed practical courses taken by over 20,000 people. His clients have included the Australian Venture Capital Association, Citicorp Asia, Euromoney Institute of Finance, IIR, Islamic Development Bank, Harvard Business School Australia Alumni, National Science & Technology Board, Singapore, New York Institute of Finance, PricewaterhouseCoopers, Securities Institute of Australia, Securities Institute of Malaysia, the Singapore Venture Capital Association, Terrapin, and the University of Techonology – Sydney.